Richard H. Wexler, PhD (1944-2014) was 2009 President of the New York State Psychological Association and a friend and mentor to many.  He served as our MPA Treasurer up until 2013, only resigning due to illness.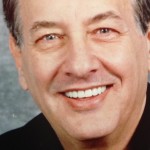 He strongly believed that the future of psychology depends on developing the current and next generation of professionals. A visionary, he encouraged the evolution of psychological studies and research to increase the relevance of professional psychology by creating job opportunities for psychologists in different practice areas.   In addressing emerging 21st century issues, he also remained loyal to scientific roots. His wife Dr. Suzanne Roff-Wexler continues their mutual vision and work together through Psychology21C.
Examples of Richard H. Wexler's forward thinking include:
APA Monitor: A second life for practice?  and The New York Academy of Sciences Revolutionary Virtual Reality Tools Changing Psychology, Consulting, Behavioral Science and Medicine
Dr. Richard Wexler was an entrepreneurial licensed psychologist, certified personnel consultant, executive coach, trainer, dynamic speaker, author. He was  also a charismatic leader in industrial, organizational and personnel psychology.  Dr. Wexler managed departments and personnel on both corporate and field levels before founding Personnel Systems Inc. (PSI) in 1984.  PSI provided talent management, business development, social and organizational network assessment and development. He earned four graduate degrees including an MPH in Psychology (specializing in assessments, tests, and measurements) and an MA in Psychology, both from Columbia University. He earned his second MA in Psychology from the New School for Social Research and a PhD in Psychology from Columbia University.
He was much loved by his family, friends, colleagues, and clients.  He believed in love and remained positive throughout his long battle with cancer, serving as a heroic role model to those around him.  Rest in peace.