MANHATTAN PSYCHOLOGICAL ASSOCIATION AND PSYCHOLOGY21C
Sunday, November 22, 2015 — 12 noon to 4pm
Fordham University
113 West 60th Street, New York, NY 10023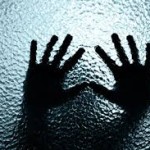 Every 31 seconds someone attempts suicide in the United States. Every 13 minutes someone dies from suicide. It impacts families and communities in deep and painful ways. It impacts us personally and professionally.
Suicide is an action that most of us prefer not to hear about. Why? It's tragic, desperate and we may feel helpless. Is it because we don't think it will happen to anyone we know? Why is it so stigmatized that it is rarely spoken of especially by the treating clinicians?
What do you know about suicide in Manhattan? Hanging is the most prevalent way at 28%, followed by jumping off our skyscrapers at 18% in comparison to 2% nationwide. Our subway systems account for 7%. Nonetheless, Manhattan's suicide rate is about half the national average.
How much, as professionals, do we know about evaluating our suicidal clients? Working with families who have a suicidal member or who have suffered a loss due to suicide? Dealing with colleagues or our own suicidal ideation and how suicide impacts our personal and professional lives?
WHAT CLINICIANS WILL LEARN
• When it is time to refer when you speak with someone with suicidal ideation
• How to work with families to anticipate, control, or eliminate suicidality
• What you need to know to protect yourself legally
• How new technologies (i.e., Iphone apps) be used as 21st century adjuncts for clients and clinicians
WHAT ACADEMICS AND RESEARCHERS WILL LEARN
• How research on suicidality often continues to exclude the depressed or anxious with or without mental diagnoses and why new research is needed
• Why we as a profession stigmatize suicide to the point that we don't even keep statistics on psychologists who commit suicide
• How new technologies help prevent suicide
WHO SHOULD ATTEND
Clinicians, Researchers, Social Psychologists, Social Workers, Academics
FEES
Manhattan Psychological Association (MPA) Members – FREE
Non-MPA Attendees – $25 event only — $35 if you apply to become a MPA member, your fee with cover 2016 dues.
Students – $5 with ID — $15 to become a MPA Student member, your fee with cover 2016 dues.
Social workers with LCSW or LMSW licenses seeking NYS CEU hours – $20 additional fee payable at door.
Program Chair
Suzanne Roff-Wexler, PhD – President-Elect of Manhattan Psychological Association and Executive Director of Psychology21C
Presenters
Harvey L. White, MD is a psychiatrist in private practice and Senior Attending Physician, Department of Psychiatry at Mt. Sinai Hospital, St. Lukes-Roosevelt Division in New York City. Dr. White is a founding member of the American Family Therapy Academy, a Fellow of the American Academy of Psychoanalysis, author of "Your Family is Good for You" (Random House), and Co-Editor of "First Annual Review of Family Therapy." He is also the author of "Freud: A One Man Play" last performed in London with Richard Dreyfuss to celebrate the anniversary of Freud's birth. He received his BA from Harvard College, his MD degree from New York Medical College, and Psychiatry training at Albert Einstein in the Bronx.
Michelle Kuchuk, MS has a BA in Psychology from NYU and a Master of Science in Neuroscience & Psychology from Teachers College at Columbia.  Michelle has over three years of experience as a crisis responder for the oldest suicide prevention hotline in the world, and has extensive research and practical experience focused in trauma, substance use, mental illness, and suicide. She is Head of Content Development at Crisis Text Line.
Shane Owens, PhD ABPP is a psychologist and recognized leader in suicide risk assessment and management. For over 15 years, he has honed his clinical skills working directly with people in crisis.  Dr. Owens also provides suicide crisis management training and consultation to healthcare professionals.  Dr. Owens earned board certification in cognitive-behavioral psychology. In January 2016, he will begin a term on the board of directors of the American Board of Cognitive-Behavioral Psychology. In this role, he strives to increase the availability of effective mental health treatments in the United States.  Dr. Owens has also testified as an expert witness in cases involving suicide and homicide. His scholarly works appear in Aggressive Behavior and the Journal of Applied Social Psychology.
 REGISTRATION
Please email Dr. Rochelle Balter at rbalt@aol.com to reserve your place.  Checks or cash only will be collected at door on Nov. 22nd beginning at 12 noon.  No credit cards accepted.   Consider applying to join MPA at the conference because for $10 additional, you will be eligible to become a member through December 31, 2016.