Manhattan Psychological Association
in Co-Sponsorship with Fordham University, Lincoln Center
announces its Fall Conference
Sunday, November 6, 2016  – 8:30am – 4:45pm
De-stigmatizing Cancer: 
New Roles in Psycho-Oncology for Psychologists,
Social Workers, Nurses, & Other Specialists
Most of us have known or cared for someone with cancer.  There are millions of survivors!  In this one-day Conference, you will learn to transfer your clinical skills and build new ones to help patients, as well as personal and professional caregivers.  The program will highlight psychological, social, and spiritual/existential approaches to alleviate distress experienced by cancer survivors and their families. Through the plenaries and breakout sessions, attendees will begin to develop a toolbox of new competencies to use in their work in a wide range of settings.  Registrations begins at 8:30 am.  Welcome, Suzanne Roff-Wexler, PhD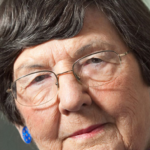 Dr. Jimmie Holland, recognized internationally as the founder of Psycho-Oncology will present at the morning (9:00-10:30 am) plenary "Psycho-Oncology and the Care of Patients with Cancer," focusing on changes in attitudes and stigma toward cancer and psychological care.
Dr. William Breitbart will present Meaning and Existential Issues in End of Life Care: Meaning Centered-Psychotherapy, a treatment aimed at helping people sustain a sense of meaning and purpose (1:10-2:30 pm).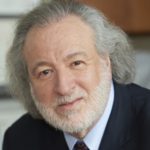 Concurrent Morning Breakout Sessions (10:40-11:40 am):
A – Bringing your skills to work with patients and families – CBT & Psychodynamic focus (Herb Gingold, PhD; Rochelle Balter, PhD, JD)
B – Empowering Personal and Professional Caregivers – Communication, Psycho-education, & Personal Advocacy (Christine Kucinskis, LCSW, CSW-G)
C – What if My Patient has Cancer?: Unique Challenges for the Psychotherapist (Chair William Di Scipio, PhD with Panelists Suzanne Roff-Wexler, PhD;  David Glenwick, PhD; Karen J. Greene, PhD; and Ann Chapman Kane, PhD)
Lunch and Networking (12 noon – 1:00 pm)
Concurrent Afternoon Breakout Sessions (2:40-3:40 pm):
D – Informed Consent for Cancer Treatment & Research: Living Wills, Health Care Proxies, DNRs  (Rochelle Balter, PhD, JD)
E – Complementary Treatments including Yoga and Reiki (William Di Scipio, PhD)
F – Living with Cancer: Confronting the Challenge (Carolyn Messner, DSW)
Concluding Caring for the Caregiver and Summary Panel (3:50-4:45 pm)
FEES (includes onsite lunch):
All Professionals $70 — Students $20 — MPA Members – Free 
NO REFUNDS after 10/27/16.  CEUs for Psychologists are pending. CEHs for Social Workers are $30.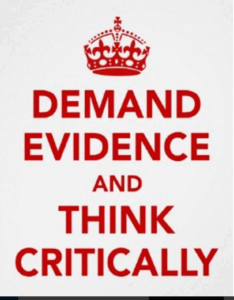 To register by mail, please send your name and contact information. Make your check payable to "Manhattan Psychological Association" and mail it to:
Manhattan Psychological Association
909 Third Avenue, #7844
New York, NY 10150
To contact the Conference Chair, Suzanne Roff-Wexler, PhD, email: mpapsych@aol.com
Manhattan Psychological Association is a regional affiliate of the New York State Psychological Association.  Fordham University Graduate School of Social Service is recognized by The State Education Department's State Board for Social Work as an approved provider of continuing education for licensed social workers – #0066.
Conference Location:  Fordham University, 113 West 60th Street, New York, NY 10023
Cancer is treatable and there is hope for many.  
Let's de-stigmatize cancer and support psychological care together!